Below are a couple projects I've done in the past. The 1:96 scale gearing destroyer can be viewed by following the DD-833 button above.
In the fall of 2011 I was contacted by a librarian in the Elmira School District in New York state. She was seeking a boxcar to use in a diorama she was making to depict a scene from the Boxcar Children series of books. After several e-mail we determined, based on the size of dolls she was using, that the boxcar needed to be 10" tall, 9" wide and 3' long. I looked at difference manufacturers for an inch and a half ride on car that would be affordable. In the end I contacted a good friend, Joe Crea, and asked if I made this thing, would he paint, letter and weather it. Also noting to him that this was going to be gratis and a thank you would be all we got. He agreed and off we went.
First thing was to build up a pair of trucks. This would be a standard gauge car so all my NG training was out the door. Also, as cost would be an issue, I had to make them up as cheaply as possible but rugged enough for small hands to touch.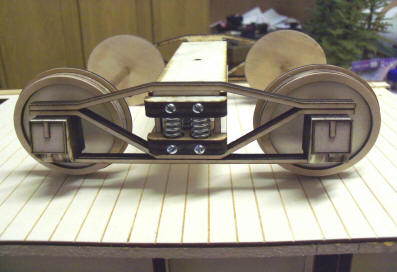 Without and with springs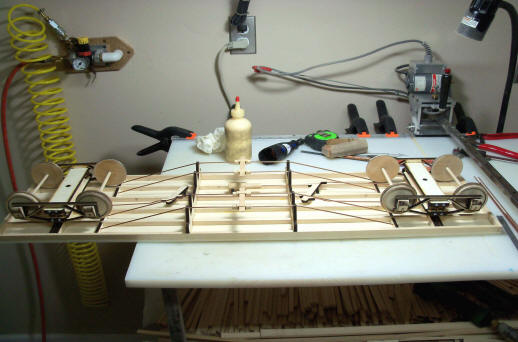 Frame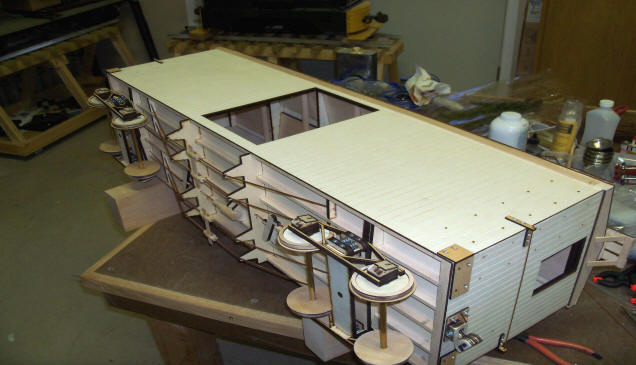 Underside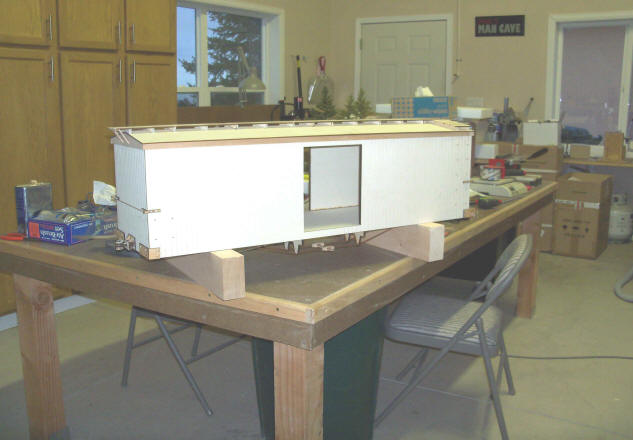 Side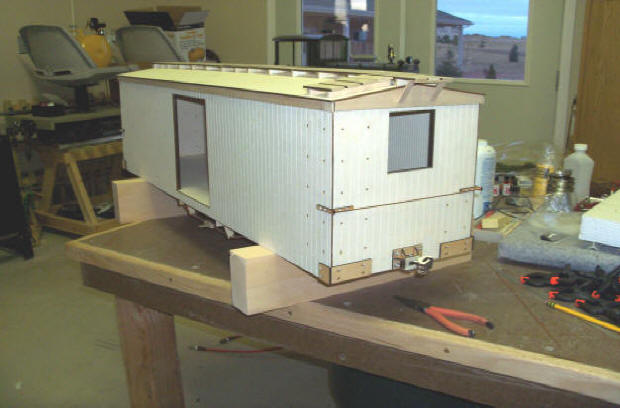 End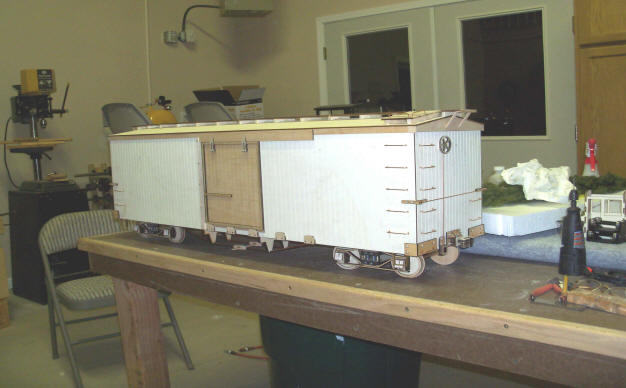 With doors, grabs and all hardware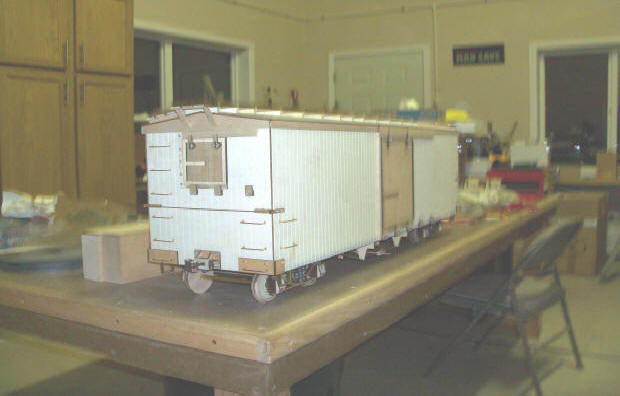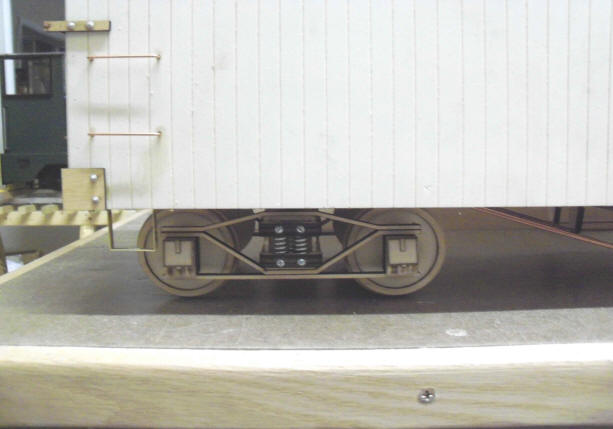 Close up of the trucks
Ready for Joe to work his magic in the paint shop.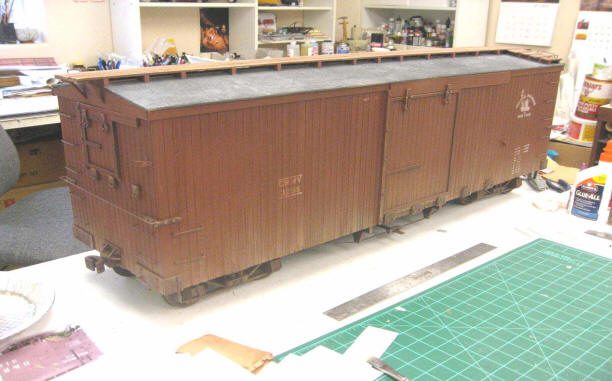 Finished on Joe's Bench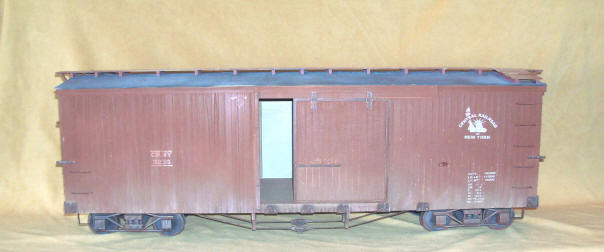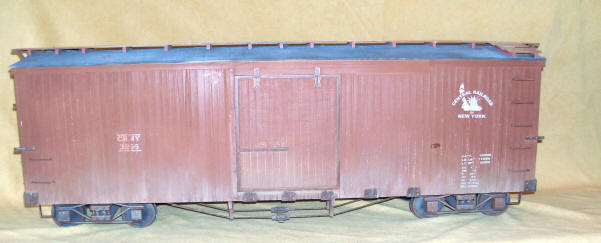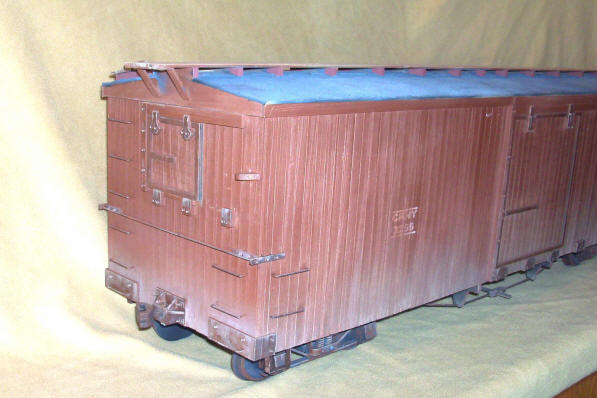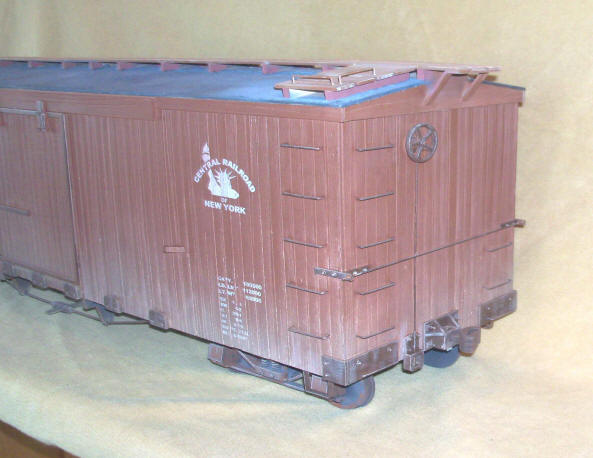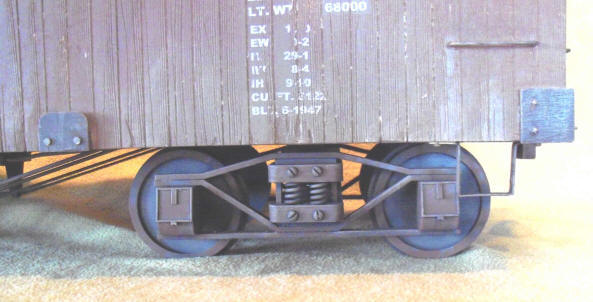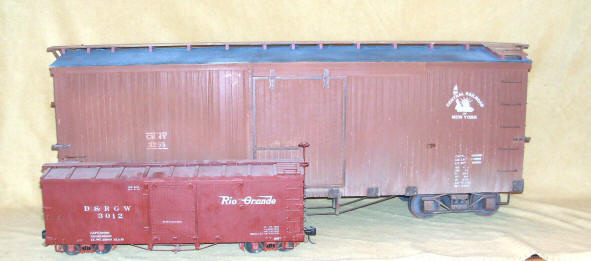 Next to a 1:20.3 PNG kit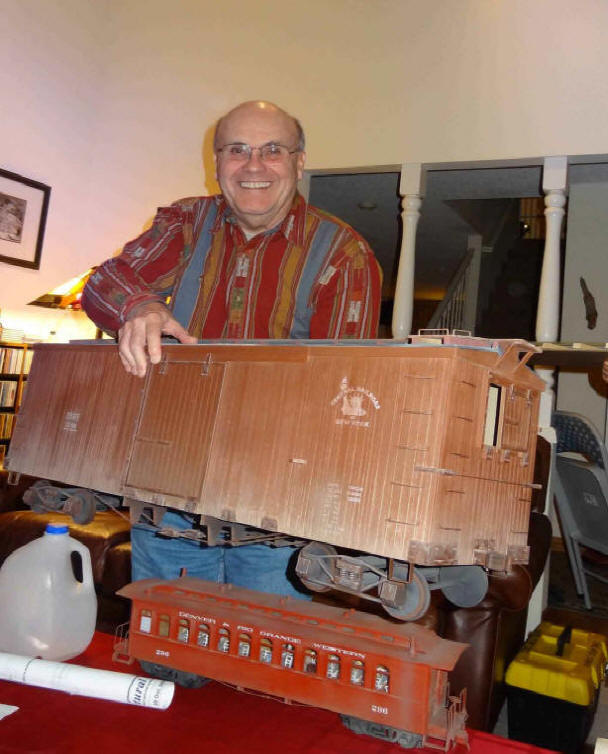 Joe Crea with the finished product
Also in the build was Mike Harris who donated track and spikes, Ron Keiser who built the track base and Stan Cedarleaf who helped with the decals. I will try and get a photo of the car in it's new home. It shipped in December 2011.
Fall 2013
My Brother in law asked me to turn a brass naval cannon barrel several years back. In the fall of 2013 he asked if I would just finish the cannon for him. This is a display only, non firing cannon. So I took a well deserved break from trains and finished the model for him.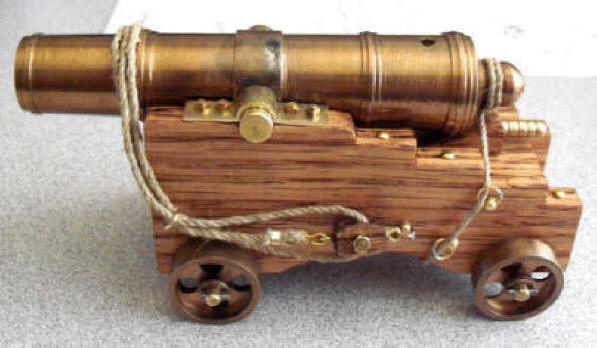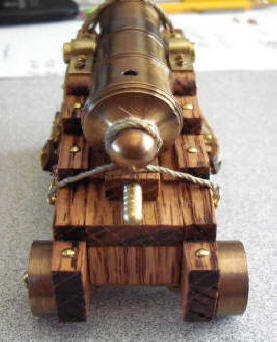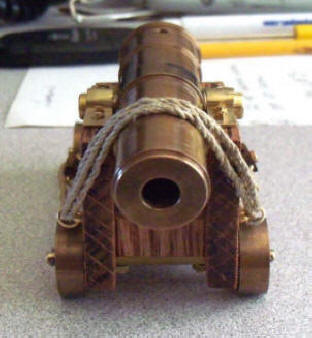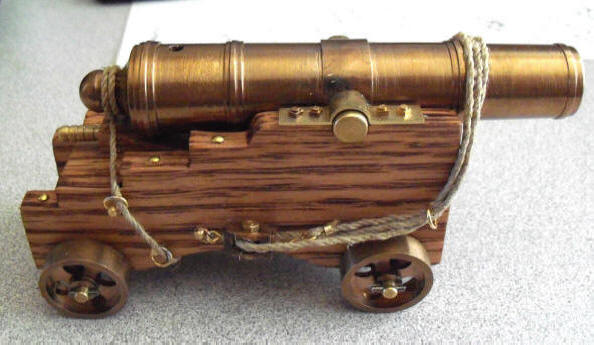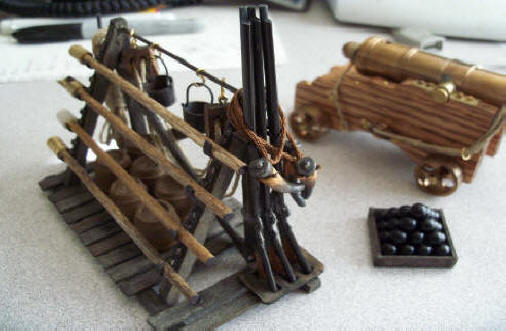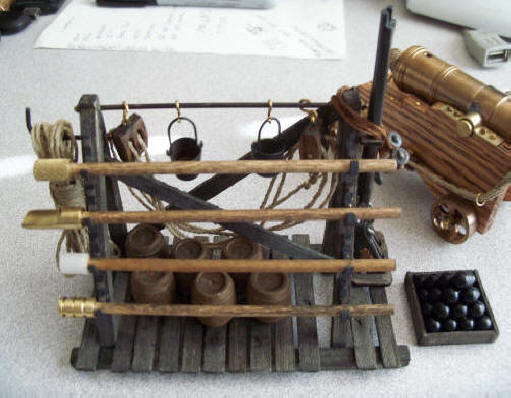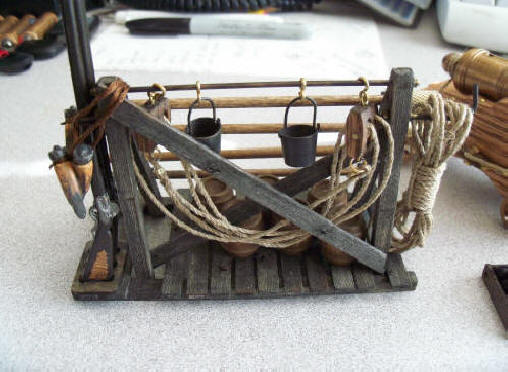 Any cannon needs a rack of tools and parts. The muskets and powder horns are 1:12 scale doll house but I made the rest of the pieces. Tools, pulleys, buckets, etc.
These kinds of project are good for ones mental health!!!